Travelling after Brexit
22nd January 2019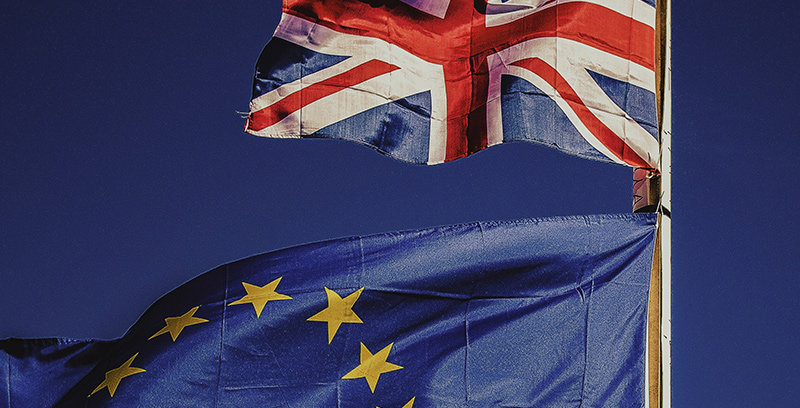 Brexit has been dominating the headlines for what feels like forever, but very little has been said about what it means for holidaymakers. We're here to take some of the mystery out if the transition period, and what it might mean for your European travel plans in 2020.
What is the transition period?
Assuming everything goes to the Prime Minister's plan, the UK will leave the European Union on 31st January 2020 with a withdrawal deal. This means that the UK will officially cease to be a member of the EU from that date.
However, there's lots of work to be done before the UK can fully break away. To allow time for this work, the UK will enter a transition period from 31st January to 31st December 2020, this period will give all parties time to agree new deals and make plans for the future.
During the transition period, most of us won't notice any changes to our day to day lives. Trade with the EU will continue as normal, as will travel – which is great news if you're planning a trip to Europe in 2020.
Should we wait to book our holiday?
No. If you're waiting to book your holiday until Brexit is over, you don't have to. We've answered some of the most asked questions to put your mind at ease – so there's no excuse not to get away somewhere wonderful this year!
Transport
While the tabloids have been keen to stir up stories of planes falling from the sky, and miles of queues at airport security, the impact is expected to be very low. All flights, ferries and trains travelling within the EU are expected to operate as usual during the transition period.
Passports
Don't worry, you don't need to do anything differently. If you're travelling within the EU, you'll just need your passport to be valid for the duration of your trip. There's no need for a visa or any special documents.
European Health Insurance Cards – EHIC
If the UK leaves with a deal on 31st January as expected, the EHIC will continue to be valid throughout the transition period but a word of warning - the EHIC does not take the place of travel insurance.
While the EHIC will cover most necessary health care or treatment while you're away, it will not cover the cost of getting you home should you need it, or indeed the cost of your lost luggage or cancelled holiday.
Driving in the EU
You'll still need a valid licence to drive in the EU, but you won't need a Green Card from your insurer or a special permit.
Data Roaming Charges
The cost of using your phone will continue to be the same as the UK, if you're within an EU country, until December 2020.
Keep up to date with all things Brexit related via the GOV.UK website.
Travel Insurance
ABTA, which has been helping travellers for 65 years, recommends that all parties travelling to Europe, or any other destination, have valid travel insurance.
It's important that you find a travel insurance provider that can offer the right cover to suit your needs. Here at BRAND, we specialise in medical travel insurance as well as offering cover for many activities such as winter sports and cruise cover, so get a quote today.