Why purchase natural disaster insurance?
Over the years natural disasters have caused chaos for thousands of travellers. From tsunamis to earthquakes, flooding to bush fires, many travellers have been left stranded all over the world with no idea how and when they can get home.
What people aren't aware of are the financial implications of this. The cost of a new flight, additional nights in a hotel or extra food costs are just a few of the expenses. Normal travel insurance policies do not necessarily cover these expenses.
What we cover against
Natural Disaster Cover makes sure you're covered in the event of a disaster. We protect against the following natural catastrophes: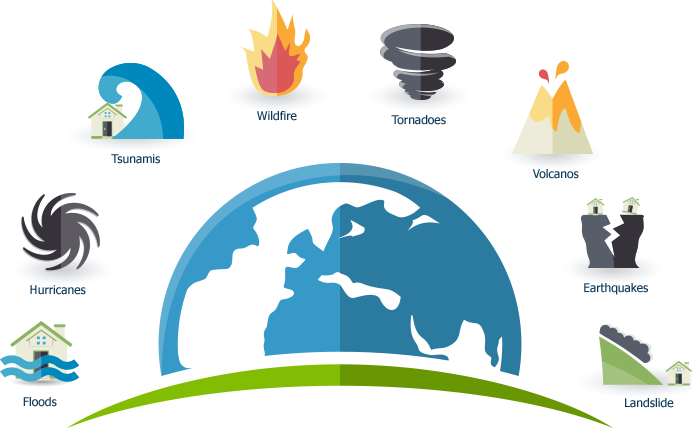 Get A Quote
Want to find out more about our cover? Read our faq
It's important to know:
If you have a medical condition, please make sure you disclose it when buying your policy. Direct Travel Insurance will not provide cover for undeclared medical conditions.
You must be 18 years old or over to purchase a policy.
We are unable to provide cover for areas that the Foreign, Commonwealth, and Development Office (FCDO) have advised against all, or all but essential travel. Please visit the FCDO Foreign Travel Advice page to check the latest warnings. Alternatively, you can call them on 0207 008 5000.
This product is available for UK residents only.
The 15% online discount will not apply to any optional, additional cover.
Please check our Policy Wordings for full terms & conditions. If you have any questions, please visit our FAQ page or contact us.