Why Use Car Hire Excess Insurance?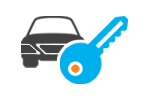 Replacement Vehicle Keys
Cover for the cost if the keys to your rental car are lost, stolen or damaged. Included is replacement locks and the charges for the locksmiths work.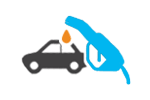 Cover of Vehicle Misfuelling
Engine and fuel system cleaning costs are covered if the wrong fuel type is put into your rental car.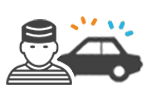 Cover for Vandalism
If your rental car is stolen or vandalised, we cover the costs if you are liable; this includes accidental damage and fire.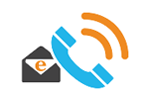 We're here to help
From Monday to Friday we have our emergency helpline available to help you. All our providers are UK based.
Car Hire Excess Insurance Explained
When hiring a car you will also be purchasing insurance for the rental car, typically this will be provided by the car rental company. Quite often the rental car company will charge an extremely high excess for damage to the rental vehicle even if the damage was not your fault, there has been some cases which have passed £1000 pounds in costs. Therefore, even when not responsible you will have to pay these large excess amounts, that is definitely not what you want when on holiday.
When you get Car Hire Excess Insurance from CarExcess.co.uk, you will be covered if the unforeseeable was to happen. In the event of an accident or your rental car being stolen, you will be covered by us. Our reimbursement policies keep you covered in the event of damage to the rental car, this can be; damage to tyres, windscreens and the undercarriage. Additionally, we are a bile to provide cover for stolen baggage, rental key replacement costs and personal accident costs.
Frequently Asked Car Hire Excess Insurance Questions
How does Car Hire Excess Insurance work?
When purchasing a car hire excess policy, you are providing yourself with protection against potential risks such as; accidental damage, stolen keys and personal accident costs, due to our reimbursement policy process. It has been designed to repay you, the customer, the amount of any excess or the repair costs that are required to pay under the terms for the rental car agreement following damage to the rental vehicle, this is up to any policy limit that is in place.
Why use CarExcess.co.uk instead of the Rental Car Companies Waiver?
With CarExcess.co.uk you can get cover for a 5 day trip in Europe for as cheap as £11.48, whereas some rental car companies will charge a minimum of £20 a day, but it is all up to the customer.
Do policies with CarExcess.co.uk have an excess as well?
No, all policies come without an excess, the amount that is deducted from your card will be equal to the amount that is reimbursed and up to the limit specified by your policy.
Interested? Go to Car Hire Excess Insurance for a quote.