12 Mar 2015
Guam to get first resort in over 15 years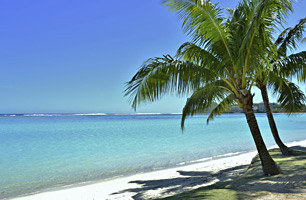 The first new resort in Guam since 1999 is set to be launched by Dusit International, according to Breaking Travel News.
Taking place this April, Dusit Thani Guam's soft opening will see 419 deluxe rooms available for booking, each boasting sensational views of the picturesque Tumon Bay. The resort is set to be the only official luxury resort on the entire island.
As well as housing some of the best accommodation options on the island, the resort will also play host to the biggest and best events in Guam at its new convention centre. The Devarana Spa will also open, signifying another first for the Pacific island.
The resort's full launch will take place in June, when every aspect of the impressive new complex will be unveiled to the public. Four high-end restaurants will also feature in the resort specialising in Italian, Thai, International and BBQ-style cuisine. Each eatery will boast sensational views of the surrounding area.
It is hoped that this impressive new venture will benefit locals by attracting more tourists to the island.
Erena Chan, vice president sales and marketing, Dusit International, said: "We are very excited to launch the Dusit Thani Guam resort in April. Symbolising many firsts for the island, from its size, to its convention centre, to its Thai spa and cuisine offering, the most significant of these is that it's the first time gracious Thai hospitality is being offered in Guam.
"We are looking forward to combining the best of local hospitality customs with our signature warm Thai service to offer guests an experience truly unlike any other on the island."
The island of Guam is located in the western Pacific Ocean and is an unincorporated territory of the United States of America. Due to its impressive climate and year-round sunshine, the island has established itself as a popular spot for tourism in recent years.