Get Organised for Your Easter Family Holiday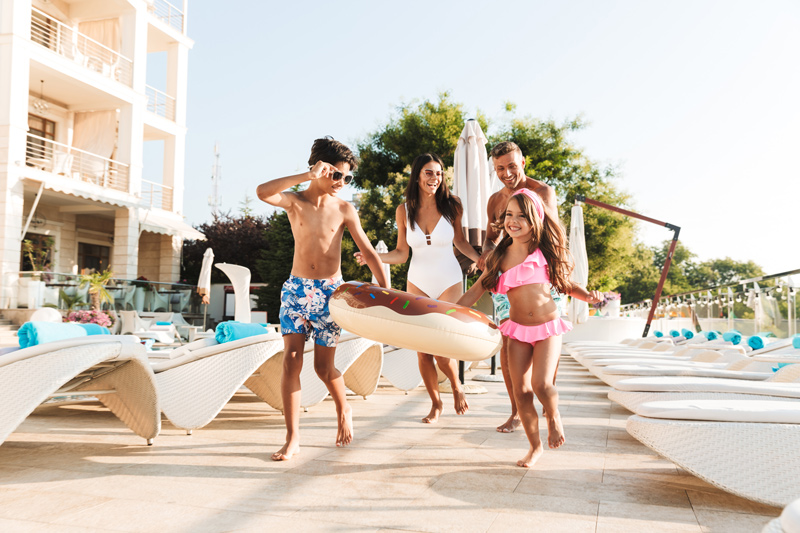 Nothing beats a family holiday, and Easter is an ideal time to get away before the summer rush but getting everything ready can be a headache. Here are the Direct Travel top tips, for preparing for your family trip.
1. Make sure you've got the right insurance
We know this sounds like a sales pitch, and it sort of is, but choosing the right kind of insurance for your family could save you thousands. When selecting your travel insurance, it's important that you declare all medical conditions however minor you feel they may be.
If you're planning on going scuba diving, skiing or even hiking, make sure that your travel insurance policy covers you and your family for these activities.
2. Organise your paperwork
Make sure that you print your travel insurance documents, just in case you need them and that you've got a European Health Insurance Card (EHIC) if you're travelling within Europe – they'll remain valid until December 2020.
Check that Passports are in date, and ideally have at least 6 months remaining on them.
If you're travelling with prescribed medication you may need a letter from your GP to get through security, it best to request this with at least 4 weeks' notice.
3. Research
Keep up to date with the travel advice issued by the Foreign, Commonwealth & Development Office about your destination, and any other countries that you're passing through.
Do your research before buying your travel money, rates are variable and every little helps.
You could also save money by using the right card while you're away, make sure you don't get caught out.
4. Think hand luggage
If you take regular medication, it's a good idea to carry at least some of it in your hand luggage, just in case your hold baggage is delayed. Take a look at our guide to travelling with medicines for more information.
If you or child suffers from motion sickness then pack some anti-sickness medication, you can pick up age appropriate products at the pharmacy.
If you're travelling with small children never underestimate the power of snacks, and of course some toys or a book.
You may also want to take a tablet with some of their favourite shows downloaded or games to play, but remember not everyone on your journey wants to hear Paw Patrol on loop, so maybe some headphones too?
The temperature can change considerably on your flight or train journey, so a light layer to add on top of your travelling clothes maybe useful.
5. Stay informed
Check your route to the Airport, Ferry Terminal or if you're driving your final destination. If your travel plans depend on you catching a flight, train or ferry make sure you leave in plenty of time.
Most modes of transport have twitter feeds, Facebook pages or websites – keep up to date with any delays or cancellations on the go.
6. Enjoy!
Sit back and relax, unless you do have young children - in which case take it in turns to relax, and enjoy your family holiday. Don't forget to take lots of pictures, have heaps of fun and remember that there's no such thing as too much ice-cream!
Don't forget point one… Here at Direct Travel we pride ourselves on offering great quality travel insurance at competitive prices, so get a quote today and we'll find you a policy that suits your family, and your budget.