Long Haul Flight Survival – A Quick Guide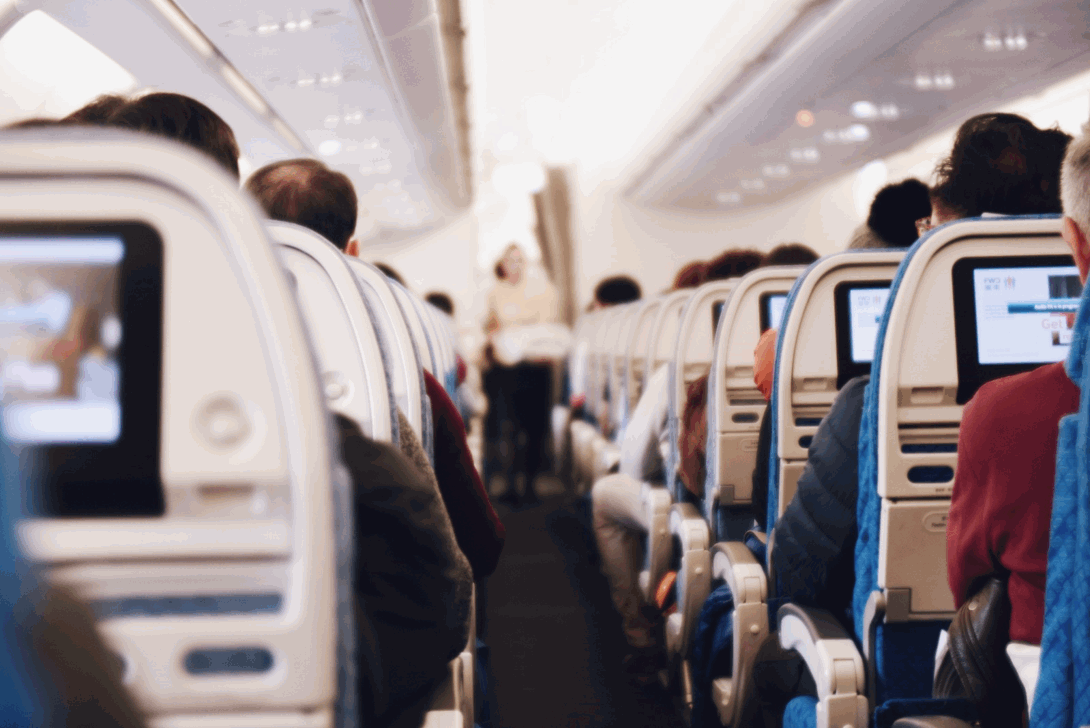 If you're chasing the sun this winter, chances are you'll need to get on a long-haul flight to catch it. Here are our top tips for a stress-free start to your holiday.
1. Make a plan
This one is first, because it's an important one - before you book, plan!
We're talking about the difference between boarding a 7am flight, and then hoping to sleep for the journey or finding yourself in the seat next to the facilities - probably avoidable if you spend a bit of time on the details.
Most travelers prefer an evening flight if they're hoping to sleep through the journey, this is especially good advice if you're travelling with children. It's less interruption to their routine and the cabin is often softly lit and calmer. Do consider the time differences too, you can make your jetlag worse by sleeping too much or too little on your flight.
2. Be comfortable
It's not necessary to dress to impress on the plane, unless you're secretly hoping for a complimentary upgrade?!
Our advice is dress in layers, as the cabin temperature can often change throughout the flight. And remember that if you're taking off bulky thick layers, you've got to store them somewhere which will eat into your space, so keep it light.
This one's a bit of a sensitive subject for some and it's often rated as a travelers biggest pet peeve…. feet. We appreciate that you probably don't want to wear your shoes throughout the flight but consider your footwear very carefully. It's poor form to wave your bare feet about, so consider wearing a comfy pair of slippers or even better, a pair of flight socks – which will help your circulation on the flight.
3. Pack a snack or three
In-flight food has a bad reputation, but most airlines have invested in their food options so it might not be as terrible as you think, but… it's wise to take some snacks, just in case. Passengers are often thrown by being served breakfast at dinner time or being served a curry first thing – which is entirely possible with differing time-zones, so a well-planned cereal bar, biscuit or some dried fruit might be more palatable.
A word of warning, packing your own snacks and drinks can be (not to be too dramatic) of critical importance when travelling with children. You just know that the airline won't have the right kind of snacks, their sandwiches will be too "sandwichy", the blue cup won't have a dinosaur on it or the red apple will be too red - and cue a tantrum at 10,000ft!! For your sake, and those seated around you, bring your own; please?
4. Get good seats
Where you sit can have a big impact on your journey. If you're a bit of a fidget, you might want to book an aisle seat so you can get up and have a wander at your leisure. If you're hoping to snooze, a window seat gives you a handy surface to lean on – rather than dribbling on the poor stranger in the dreaded middle seat.
Most airlines allocate families with small children seats at the front of the plane, which is great if you have little ones as it's close to the facilities and you'll get served first for food and drink – but if you're not travelling with children you can avoid the customary seat kicking and or crying, by booking a seat towards the rear of the plane.
Look into upgrade costs, if available. For some the comfort of extra leg room, reclining seats and complimentary refreshments is worth the price. If you're saving your money for the trip itself, you could invest a little extra in an allocated seat. This should keep you away from the seats next to the loo…
5. Take Care of Yourself
Think hydration – and no, the complimentary prosecco doesn't count.
According to expert's, humidity on the average aircraft is just 10-15%, that's almost three times dryer than the Sahara Desert! This low humidity can cause dehydration quickly, to avoid the dreaded flight 'drinkles' aim to drink little and often and stay away from alcohol or at the very least don't go mad.
Deep Vain Thrombosis (DVT) is also a concern for long haul travelers, NHS advice is to wear loose fitting clothes, keep hydrated, avoid alcohol and sleeping aids and do calf exercises every half an hour. For full information on how prevent travel related DVT visit the NHS website. And finally, take care of your wellbeing too. This is the start, or end, to your holiday - relax, read a book, watch the latest Hollywood Blockbuster treat yourself and enjoy – you're on holiday after all…
Direct Travel offer travel insurance for a range of holiday types and activities from winter sports, cruise cover and even backpacker insurance! We have an option for almost any holiday and traveller, so get a quote today.
If you have any questions about your travel insurance needs, or your existing policy with us, please let us know by calling our friendly team on 0330 880 3600. We're here Open Monday to Friday 8:30am to 6pm, Saturday 8:30am to 4pm and closed Sundays. .