Travelling with Medical Conditions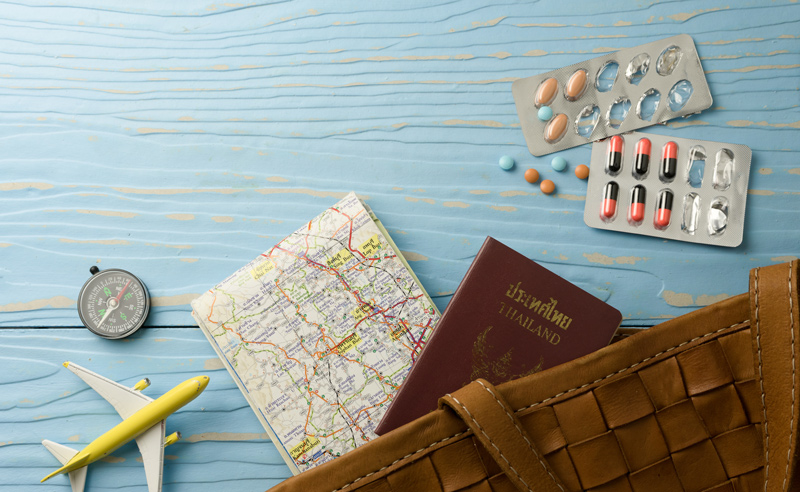 Almost half of all people in the UK take regular prescribed medication for an illness or medical condition, almost all of these should be declared to your travel insurance provider.
What is a pre-existing medical condition?
Here at Direct Travel we define a medical condition as any serious or reoccurring medical condition which has been previously diagnosed, investigated or treated in any way and at any time prior to travel. This includes any medical conditions which are stable or under control.
Don't be caught out
If you don't declare your full medical history or answer the questions that you're asked by your insurer, you run the risk of not being properly protected should you need to make a claim. If you bear in mind that the cost of emergency medical treatment abroad can run into tens of thousands of pounds, it's a risk that's simply not worth taking.
What needs to be declared?
There are some medical conditions that you just assume you should disclose, cancer, heart problems or even some physical disabilities, but what about hidden or less apparent conditions?
Mental health issues including anxiety and depression, which have been diagnosed by your doctor, should be declared even if they no longer affect your daily life or you no longer take medication.
Some variations of Diabetes can be managed by a carefully controlled diet but despite the lack of medication, it should still be declared in your medical history.
Asthma is another medical condition that is often missed, especially in children and those who don't suffer frequent attacks. It's vitally important that you make your insurer aware of your full medical history, and the history of anyone else on your policy.
Specialist Medical Insurance
If you have complex medical needs or a serious medical condition, you may need a specialist medical travel insurance policy in order to be fully protected.
Our sister product MIA is a specialist medical travel insurance provider for those customers with more serious medical needs or for customers who may have had trouble finding suitable insurance elsewhere.
MIA offers two levels of cover; one for customers who have or have recently had more serious conditions but are well enough to travel; the second is for customers who have mild or well controlled conditions or indeed no medical needs at all.
This diversity means that MIA can offer cover to your whole travelling party without charging everybody on the policy a flat rate high premium. Every person travelling will be given a premium considering their individual needs, making MIA a competitively priced insurance solution for everybody. Click here to find out more about MIA specialist medical travel insurance.
Direct Travel offer travel insurance for a range of holiday types and activities from winter sports, cruise cover and even backpacker insurance! We have an option for almost any holiday and traveller, so get a quote today.