The Comprehensive Guide to Volunteering Abroad
What is volunteering abroad?
Why would you want to volunteer abroad?
What are the benefits of volunteering abroad?
Are there any downsides to volunteering abroad?
How much does it cost to volunteer abroad?
What is included in the fees?
How can you volunteer abroad on a budget?
Can you get paid to volunteer abroad?
Animal welfare
Working with children
Medicine and healthcare
Working with communities
Teaching
Humanitarian relief
Where should you look for opportunities to volunteer abroad?
How should you prepare for volunteering abroad?
1. About Volunteering
With air-travel becoming cheaper, the world is increasingly connected and travelling abroad is a growing trend. More students are taking gap years and this has meant volunteering abroad is on the rise. It's not just students who volunteer abroad, though. Lots of professionals, non-professionals and older people also take the plunge as it's a rewarding experience whatever your age or background. In this article, we will dig deep into what volunteering is all about including how much it costs, what sorts of opportunities are available and how to prepare.
We teamed up with bunac.org, to provide expert insights into volunteering abroad. Bunac is an international volunteering organisation who have been providing volunteer programmes since 1962.
1.1: What is volunteering abroad?
Volunteering abroad is when you travel to another country and provide assistance with a charitable cause. You make your own way to the country and provide your help for free. Volunteering abroad can be on a short-term or long-term basis.
1.2: Why would you want to volunteer abroad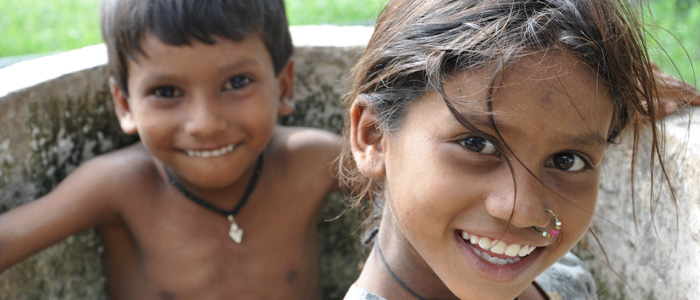 You might want to volunteer abroad for a number of reasons. It can be a way to see the world on a budget whilst learning about different cultures and languages. You may have skills you wish to share or develop for your career. If you have a desire to help other people, animals or the environment, volunteering abroad can be a great way of putting this into practice. Many volunteers participate for a combination of some of these reasons.
Bunac says - "Volunteering abroad gives you the opportunity to learn new skills, experience a totally new culture and have an extraordinary experience with lots of new friends. Whether you're interested in working with disadvantaged children, helping with wildlife conservation, or integrating and making a difference to a community, you'll have an experience you'll never forget."
1.3: What are the benefits of volunteering abroad?
There are numerous benefits that arise from your reasons for volunteering. You get to see different countries and personally experience their cultures. You could learn a new language or hone your skills in preparation for a new job. If you're a student, you may be able to attain credit towards your university qualification. Furthermore, you'll discover a plethora of unexpected benefits once you're there. The experience can be truly life-changing as you learn new skills and find out more about yourself.
Additionally, working with other like-minded volunteers can lead to lifelong friendships. Gap year volunteer, Andrew Marshall, spent ten months working on a conservation project in Arizona, USA. He reveals: "Most people volunteer because they want to give something back to the world. But in reality, you benefit just as much as the local communities and eco-systems you're helping."
Bunac says - "BUNAC recently conducted a questionnaire asking university representatives, careers advisors and our alumni network to assess how important work, intern and volunteer abroad programmes are for school and university leavers, both in terms of personal growth and professional development. The huge acceptance of overseas opportunities was demonstrated in the results. 97% of those surveyed believed taking part in work, intern and volunteer programmes in a different country developed school and university leavers' careers.
Volunteering abroad is also growing ever popular with career breakers, and holidaymakers wanting more out of their two weeks of annual leave than just a tan. As well as being able to give back and make a difference, volunteering abroad can bring many personal benefits. 91% believed the experience helps establish friendships from all over the world. 88% believe it offers a different perspective of cultures and countries, and 85% understand that it develops an improved sense of confidence and self-esteem."
1.4: Are there any downsides to volunteering abroad?
There are a few elements of volunteering abroad that could be construed as minor downsides, however, the benefits definitely outweigh any negatives. Serial volunteer, Isabel Eva Bohrer, notes that while you may think you're mentally prepared, "it is often once you see first-hand emaciated children sleeping on cars at night that you realise what true poverty and famine really mean."
Like Isabel, many first-time volunteers arrive with "a grossly naïve, idealised worldview." Isabel soon realised "the ravages of AIDS aren't going to end because I helped out for three weeks… Above all, one shouldn't see it as a reason not to volunteer abroad. On the contrary, accepting that big change starts small is the key."
Bunac says - "Sadly there are many non-reputable volunteering projects available, which can actually exploit volunteers and the people/animals who are supposedly being helped. By going through a reputable and well-established company such as BUNAC where the company is committed to coordinating projects that are genuinely worthwhile to local communities you can be sure that you are working on an ethical and responsible project. This means that a good deal of time and money is invested in identifying local partners, establishing projects and constantly monitoring the programmes. Volunteers have the peace of mind that they are provided with 24/7 support from our local partners, and fees also cover services such as airport pickup, orientations and excursions. Further to this, accommodation and food is provided.
Paying to volunteer means that volunteers make a valuable financial contribution to underprivileged communities as well contributing their time, and ensures that they receive expert help and support both in the UK and while they are away."
2. Pricing
Volunteering abroad is inexpensive, and as a minimum, you will be responsible for your own transportation costs. In most cases, you will also have to pay a nominal programme fee. Let's delve into the costs of volunteering abroad:
2.1: How much does it cost to volunteer abroad?
The cost of volunteering abroad depends on the country to which you will be travelling, the duration of your stay and the specific terms of your programme organiser. You will have to cover the cost of your flights and any other expenses like new passport, visa, travel insurance and spending money. You will have to pay your programme organiser a programme fee. A few organisations also charge a registration fee.
Here are some real examples of programme fees:
Community Development Initiative in Fiji – Minimum two-week stay from £1,145 (£572.50 per week)
Children's Care Centre in Nepal – Minimum two-week stay from £850 (£425 per week)
Elephant Reserve in Thailand – Minimum one-week stay from £920 (£920 per week)
Marine Conservation in the Seychelles – Minimum four-week stay from £2,050 (£512.50 per week)
Wildlife Research in South Africa – Minimum two-week stay from £1,195 (£597.50 per week)
2.2: What is included in the fees?
The programme fee normally covers your airport transfers, accommodation, meals and support throughout your stay. Some organisations charge a registration fee to cover administration costs.
2.3: How can you volunteer abroad on a budget?
You can volunteer abroad even if you have a very restricted budget. There are a few organisations that do not charge a programme fee, but in these cases, you might need to cover your own accommodation and food costs on top of your airfare. If you have to pay for your own flights, try to book during the off-peak season and during off-peak hours to secure the best price. When budget is particularly tight, try crowdfunding or participate in a sponsored event to raise money for your trip.
Some organisations will pay all your costs if you agree to fundraise a certain amount of money. For example, the International Citizen Service offers free twelve-week placements to people up to the age of thirty-five as long as at least £800 is fundraised. Generally speaking, the cheapest volunteering options demand a longer time commitment and may be more difficult to gain a place on than other programmes.
Bunac says - "Volunteering abroad can be a very affordable way to work and travel. Many projects are for short periods of time, for example, two weeks, so even if you lack funds or time, you can still have an incredible experience. Because of this, supplementary costs such as travel insurance are much less, and often you can travel on a free holiday visa, making them cheaper than a year-long working holiday visa. Most volunteer projects will also include accommodation and food costs within the overall programme fee, or are in more remote locations with fewer spending opportunities, so it is easy to budget for your trip, with the majority of outgoings paid up front."
2.4: Can you get paid to volunteer abroad?
There are lots of volunteering programmes that provide you with money as a living allowance or for expenses. Look for government-backed organisations as these often receive funding for volunteers' costs. One example is the UN-backed initiative, English Open Doors Program. This accepts applicants aged between twenty-one and thirty-five who want to teach English to children in Chile. You can volunteer for one or two semesters, with each semester lasting three to four months. The English Open Doors Program does not charge a programme fee, pays for your food and provides accommodation through a host family. You even get a Chilean bank account into which you receive an allowance to cover any teaching-related expenses. The only thing you need to pay for is your transport to and from Chile.
Professionals of any age with a degree and three years' experience can apply for a placement with Volunteer Services Overseas (VSO). This UK government-funded organisation offers volunteering opportunities of up to twelve months in various fields such as social work, agriculture, engineering and healthcare. VSO pays for everything including three to five months of training, return flights, work visa and accommodation. You are paid a living allowance and get at least three weeks annual leave.
3. Volunteer Categories
There is a multitude of different fields in which you can volunteer. Some programmes allow you to share your skills in more than one of these areas. Here we examine the six most common volunteer categories so you can discover what sorts of opportunities are available:
3.1: Animal welfare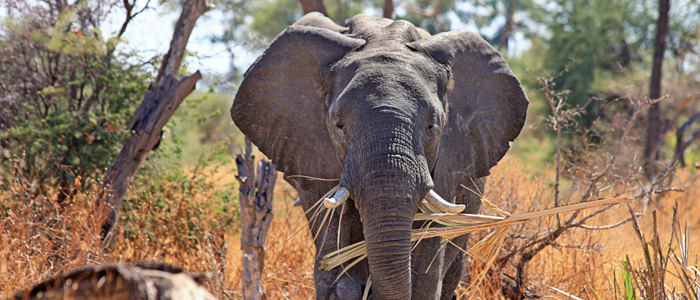 Animal sanctuaries and specialised wildlife centres help species threatened by deforestation, over-hunting and other factors. Injured creatures are nursed back to full health and orphans reared. In some countries, animals that have worked most of their lives are given a place to retire and be looked after in their old age. As such, sanctuaries and wildlife centres are great places to find animal welfare volunteering opportunities. The most popular programmes include:
Elephant conservation in Thailand
Amazonian wildlife care and research in countries including Ecuador
Panda care at panda breeding centres in China
Dolphin care in Australia
Game Ranger internships in South Africa
Bunac says - "Wildlife doesn't get much wilder than in South Africa. There are many programmes you can help to preserve and protect elephants, rhino, lions, leopards, buffalo and more. Alternatively, work at a world famous orangutan rehabilitation sanctuary in Borneo or develop ecotourism education and protect endangered turtle species in Mexico."
3.2: Working with children
Most volunteering opportunities for working with children are for teaching English. However, there are other options if teaching's not for you. Here's the top pick:
Teaching English in Tanzania
Childcare and play-based activities at orphanages and care homes in Morocco
Teaching music in Malawi
Arts, crafts and play-based activities in Bulgaria
Day-care for favela-children in Brazil
Bunac says - "Thailand is a great place to work with children. As the area's tourism industry is growing, English teachers are in high demand. Most jobs in the area are in the tourism industry, so by providing English support you are helping improve the future of these children."
3.3: Medicine and healthcare
There is a huge demand for volunteers who are medical students or qualified practitioners, particularly doctors, nurses and midwives. However, there are also plenty of programmes for unqualified persons and those with specialisms like dentistry and physiotherapy, as shown in these common choices:
Healthcare assistance in rural Ghana
Support work for the HIV Programme in Kenya
Dentistry in the Maldives
Juvenile physiotherapy in Madagascar
Healthcare internships in India
3.4: Working with communities
If you're a people-person, you might find that volunteering opportunities for working with communities are perfect. There are also plenty of options particularly suited to more active individuals. Favourite programmes include:
Community work with adults, children and animals in Fiji
Construction and renovation of community buildings in Nepal
Temple renovation in Sri Lanka
Community work with hill tribes in Vietnam
Support work for the Women's Empowerment Program in Costa Rica
Bunac says - "Nepal offers many opportunities to make a real difference by teaching English as a foreign language, working with children in care centres or helping with construction projects such as building or repairing schools. Helping to provide less privileged children and communities with a comfortable environment to live and learn in is an extremely rewarding experience. The project gives volunteers who are serious about making a real difference in the developing world the chance to do so at a local level, working directly with those who genuinely need help and support. By volunteering in Nepal you will also have the opportunity to live and work alongside local people and submerge yourself in a new culture by staying with a host family."
3.5: Teaching
There are lots of volunteering projects for teaching English to younger children. If you would prefer to work with adults or older children, you'll have to do a little digging to find the best programmes. Some of the most popular are:
Teaching maths and English to secondary-aged children in Cameroon (no teaching experience required)
Coaching sports to disadvantaged children in India
Teaching English to novice monks in Laos, plus elephant conservation in Thailand
Providing general assistance and teaching arts and crafts, IT or other subjects in Uganda (no teaching experience required)
Teaching orphaned children in rural Ghana (no teaching experience required)
Bunac says - "If you want to travel the world whilst professionally teaching English and boosting your CV then TEFL (Teaching English as a Foreign Language) is definitely for you! TEFL is ideal for those looking to gain a worldwide accredited teaching qualification whilst exploring some of the world's greatest travel destinations. Learn all about local life, history and culture with an immersive orientation and get up to 5 months' rewarding hands-on teaching experience in a local school. living allowance will provide you with a great local standard of living, and will cover any travel and discovery in your spare time."
3.6: Humanitarian relief
Whether you'd like to help refugees or those affected by natural disasters, there are many worthwhile volunteer projects to be found. There is a lot of demand for individuals skilled in medicine or law, but there are also opportunities for more general assistance including administration and care work. These are the most sought-after programmes:
Providing legal advice and representation to refugees in Africa, Asia or South America
Providing assistance with translation, teaching, social work, psychology or creative therapy to refugees on the Greek islands of Lesbos and Samos
Providing medical, construction, childcare or general assistance to earthquake survivors in Nepal
Helping with clean-up or providing specialist skills following hurricanes in Texas, Florida and the Caribbean
Helping with construction following flood disaster in Peru
4. Preparation
Okay, so you're pretty sure you want to volunteer abroad. Let's find out how to prepare for your forthcoming adventure:
4.1: Where should you look for opportunities to volunteer abroad?
The internet is one of the best places to look for opportunities to volunteer abroad. You could search for specific destinations and volunteer categories or browse volunteer organisations' websites for inspiration. Universities can also be good places to look for opportunities, whether or not you are currently a student. Contact your local Student Union and check campus notice boards. As well as organisations that specialise in volunteering, many local and national charities organise volunteering programmes. They can usually be contacted online, via telephone or by post. Some volunteering opportunities are advertised in newspapers and magazines. Flick to the travel pages or buy specialist travel publications.
Finally, never underestimate the value of word of mouth. Chat with family, friends, colleagues or fellow-students to discover programmes that they or people they know have participated in. Often, these opportunities are the cream of the crop.
It is important to use a reputable organisation when planning your volunteering trip. As this can be difficult to verify, search for reviews from people who have already volunteered with the organisation. Stick to larger organisations, particularly for your first few trips, until you get a feel for how the volunteering process works. This way you will have access to plenty of support should you need it.
In summary, the best places to look for exciting volunteering opportunities are:
The internet
Universities
Charities
Newspapers and magazines
Word of mouth
4.2: How should you prepare for volunteering abroad?
You might feel a little out of your comfort zone before setting off on your volunteering trip. Preparing for the unknown is always tricky, but rest assured you are about to have a hugely positive, life-changing experience. Follow these top tips to prepare:
Ensure you've got clothing and footwear suitable for the climate and activities, and anything you might need for your role, e.g. teaching materials.
Double-check what the programme fee covers and exchange sufficient cash well before travelling.
Keep up with the news and check the government's foreign travel advice website for any safety warnings on the country or countries you will be visiting.
Try to connect with people who have volunteered before and ask any questions that have been niggling at you.
Relax! Volunteering is such a fantastic experience that many decide to do it again and again. Look forward to the adventure and cherish every moment once you're there.
Bunac says - "Go for it! There's no better way to get under the skin of a country and be more than just a tourist. With so many different projects available across the world there's an experience for everyone, to suit all time frames, budgets and interests."