Winter Sports benefits include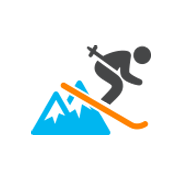 Cover for off-piste skiing.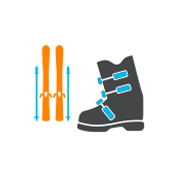 Cover for lost,stolen or damaged equipment. See list.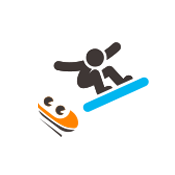 Cover for more than 30 winter sports.
Click here to see cover levels for winter sports we offer on each product.
For a full list of the winter sports activities we cover, please see your policy wording.
Our Winter Sports Insurance Cover goes further
From the Alps to the Rockies, or wherever else you might be going, Direct Travel Insurance is just the ticket. Whether you are planning to spend your holiday on black runs or beginner slopes, we'll cover your needs. Our easy to understand policies allow you to switch off and enjoy the freedom of the mountains.
We can provide cover from 17 to 45 days for winter sports on an annual multi trip.
Cover for most pre-existing medical conditions can be added to any winter sports policy.
Claim for lost or stolen luggage, including lost, stolen, or damaged equipment.
Not enough snow? Maybe too much? Claim if the piste is closed for more than 12 hours.
Had an accident? Don't worry. Call our 24hr emergency helpline for free advice.
And the benefits don't stop there.
Going on a few breaks?
We don't just offer single trip policies! If you're planning more than one ski or snowboarding holiday then check out our Annual Winter Sports holiday insurance. This cost saving option takes away the hassle of having to buy multiple policies.
Travel whenever you like, as this cover is valid for up to 45 days over the course of the 365 day period depending on product and cover. This covers multiple trips and includes skiing, snowboarding and many other winter sports activities.
It's important to know:
If you have a medical condition, please make sure you disclose it when buying your policy. Direct Travel Insurance will not provide cover for undeclared medical conditions.
You must be 18 years or over to purchase.
We are unable to provide cover for countries where the Foreign Office has warned against all but essential travel. Please visit the FCDO updates to check the latest warnings. Alternatively, you can call them on 020 7008 1500.
This product is available for UK residents only.
Upper age limits may apply.
Online discount will not apply to any optional extra cover.
Please check our Policy Wording for full Terms & Conditions. If you have any questions please visit the FAQ page or contact us.
What if I am older than the maximum age?
You may be able to obtain an alternative travel insurance policy by contacting:
British Insurance Brokers Association: www.biba.org.uk
Tel: 0370 950 1790 (Lines open 9.00am – 5.00pm Monday to Friday)
Get A Quote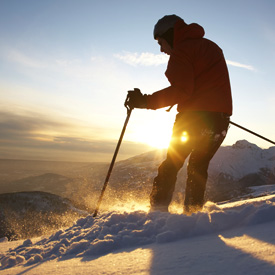 Ski Guides
Provides useful information on resorts, pistes and skiing tips.
Shop with confidence
Over 26 years experience in travel insurance.
UK support team available 24/7, 365 days a year.
Policies underwritten by our panel of insurers.
Need help?
UK Customer Services 0330 880 3600*
Open Mon - Fri 9am - 5pm.
.
(Calls may be monitored or recorded)
Emergency Assistance
Contact details for the 24hr medical emergency helpline can be found in your policy documentation.
Available 24 hours a day, every day
What our customers say:
"Very easy to do travel insurance online and now that you can add medical conditions, rather than calling up and going through lots of questions it's brilliant."
"I have used Direct travel insurance for a good number of years and have been extremely happy with their service and prices. This years renewal (3/3/14) was the first I have undertaken on-line and I found the process clear and easy to use."
"Quick and easy, good rates for my health problems, would highly recommend."