13 Mar 2015
Irish tourism boosted by depreciating Euro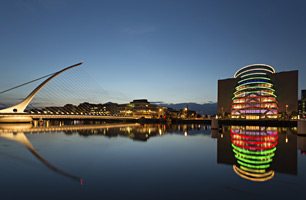 The depreciating value of the euro against the dollar and sterling has led to Ireland's tourism sector making great gains this year, according to the Irish Times.
In recent months, the euro has dropped to its lowest value in seven years against the pound, and 12 years for the American currency.
This drop has meant that those visiting the country from the US and the UK are now benefiting from increased buying power and better value for money during a trip.
The Times reports that Savills, a property consultant, has recently released research that suggests that the hotel market in Dublin grew at a faster rate than any other big city in Europe in 2014.
This is an indicative sign that tourism in the country is indeed flourishing and the firm stated that a nine per cent increase in foreign visitor trips played a big part in driving up Dublin's numbers.
John McCartney, director of research at Savills, said that the weak euro had helped to drive tourism numbers up and that the swing on the dollar and sterling improved things further for tourism in Ireland.
Chief executive of the Irish Exporters' Association Simon McKeever said: "What we are seeing in particular from our members is that they're a lot busier than they were. The smaller exporters, they're definitely busier, and they seem to be flying a bit more.
"It's certainly good for exports to the UK and the US, but it obviously reflects weakness in Europe. We're worried about Europe because 40 per cent of our exports go there. Where the euro is actually going is a reflection of the situation."
With St Patrick's Day just around the corner, this news will be well received by the many UK and US citizens that are heading to the 'Emerald Isle' to celebrate.
The holiday is well celebrated in Ireland with many towns and cities holding huge festivals and parades.