02 Mar 2015
India looks to increase visas on arrival to 150 countries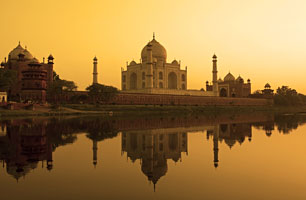 The Indian government is set to increase the number of countries who can apply for the visa on arrival facility from 43 to 150 in an attempt to boost visitors to the subcontinent.
Experts have praised the initiative that will also see India make its World Heritage sites much more accessible to foreign travellers.
Finance minister Arun Jaitley announced that the visa extension would take place in stages as he laid out plans for his first full-year budget in parliament on Saturday (28th February).
Mr Jaitley's speech also saw the minister address the issues of India's cultural and heritage sites as he stated that these locations had become "deficient" and needed regeneration work.
"Facilities like landscaping restoration, signage and interpretation centres, parking, access for differently abled, amenities for visitors including securities and toilets, illumination and plans for benefiting communities around them would be restored," he added.
Peter Kerkar, director at Cox & Kings, said: "The extension of Electronic Travel authorisation (Evisas) to 150 more countries is a positive step for tourism as this sector contributes seven per cent of India's GDP and helped create more than 40 million jobs last year."
The new visa on arrival scheme, which was introduced by prime minister Modi's government in November last year, has been a great success for Indian tourism, making the process of application much more efficient. The long, difficult process of visa application has in the past put tourists off visiting the country, but with Modi promising to boost tourism to the country during his time in office, it is likely that the process will continue to become more and more streamlined.
While originally only nine major airports were permitted to issue visas on arrival, this number is set to increase to 26 as the extension plan comes into place, according to Dispatch News Desk.
However, the news outlet also pointed out that there will be certain countries who will still not be eligible to apply for such visas. Due to security reasons, Iran, Iraq, Pakistan, Afghanistan, Nigeria, Somalia, Sri Lanka, and Sudan will not be able to apply for such entry to India.