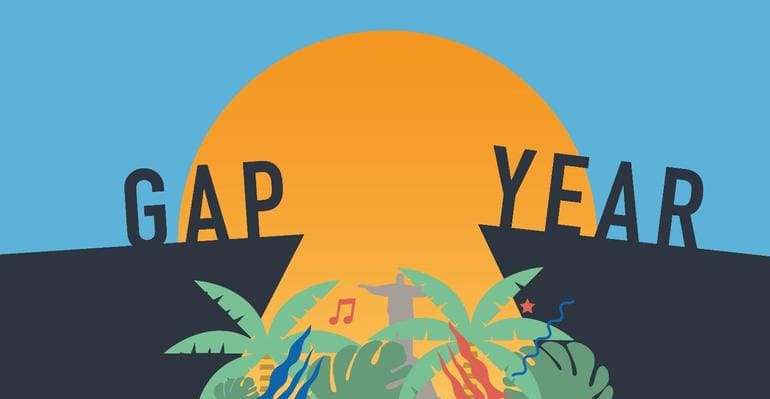 If you've decided to take a gap year - get ready for an adventure. The next step is deciding just where you want to go, which is no easy task when the world is your oyster.
There are a number of important factors to consider when choosing where to go. How far out of your comfort zone do you want to go? Would you rather do a whistle-stop tour of multiple destinations, or embed yourself in a different country for a year and really get under the skin of the people and the culture?
It's also important to consider your own constraints - from budget to your personal stamina to stay on the road. And there are a number of administrative considerations to take into account - can you secure visas easily? Can you organise all your accommodation and inter-country travel before you go?
What to do in a gap year
It's a lot to think about. But don't worry - we're here to help. We've come up with 12 great gap year ideas loaded with incredible destinations, packed with travel tips and full of legal document advice. Each one will provide adventure, new experiences and is perfect for your gap year. Whether you want to volunteer abroad, see which destination works for solo travel, or are looking for backpacking tips, you'll find it here. Choose wisely.
1. Australia
Australia is a great middle ground for those who haven't travelled alone before. You have access to the comforts you're used to, but are a stone's throw away from adventure, plus, there are many gap year opportunities to choose from.
People go for a year, but many end up staying for a lifetime. Hostels galore, a choice of the cheap and luxurious, and great nightlife, wildlife and sightseeing. Visas are sorted in a snap, too.
For short term travel, you can easily apply online for an ETA - electronic travel authority approval, which allows you to stay in Australia for a maximum of three consecutive months, and can enter and leave Australia as much as you like during a 12 month period.
Another option is to travel to Australia for a Working Holiday, on a Working Holiday Visa. You'll need to be between 18 - 30, and this can also be applied for quickly and easily online.
2. Peru
South America is rife with adventurous locations and Peru is one of the most popular countries. Explore the Amazon jungle, the infamous Machu Picchu and swim in Lake Titicaca.
There's a great infrastructure for hostels, backpackers and transport between incredible sites. It's very easy to pair up with a tour of other South American countries, and also great to tag onto a North American travel itinerary. A must see.
Peru is also very easy to travel to in terms of organising your trip in advance. UK passport holders do not need to apply for a visa if you're traveling for tourism, and you're usually given 183 days to stay in the country.
3. Thailand
Considered a crown jewel among gap year destinations, Thailand just has such a huge amount to offer. From beautiful natural phenomena to bustling cities and ancient cultures, you'll have your hands full.
The living costs are very low too, which means you can afford to splash out on expeditions, nightlife and more without having to break the bank. A true gem.
UK Nationals don't need to worry about visas if they are traveling to Thailand for less than 30 days. If you're planning a longer stay (and why wouldn't you?) then you can apply for a visa at the Thai Embassy in the UK.
4. Brazil
If you're looking for a heady mix of natural beauty and endless nightlife, Brazil is for you. Rife with hostels and more luxurious options at good prices, you'll be spoilt for choice in the party capital.
Timing is important here - head there for Carnival to see the whole country come to life. Even in the off season, the vibrant nightlife continues on and the cheap prices year-round are ideal for the gap year traveler.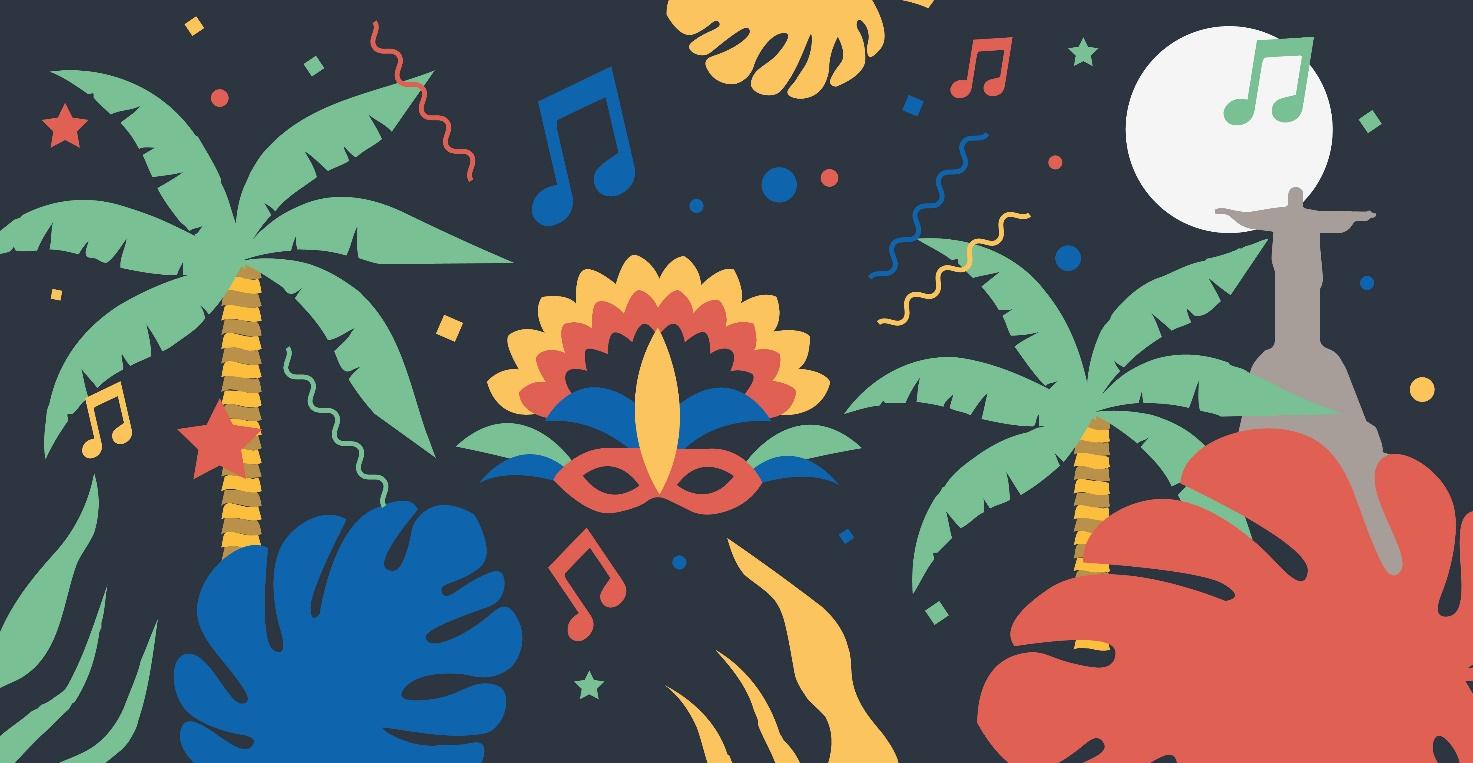 5. Malaysia
Malaysia is an often-overlooked gap year destination, but it's ideal for people trying to visit as many places as possible in Asia.
It's a transport hub - which means flights going to Australia or New Zealand will stop over here. Stopovers are a great way to squeeze in an additional destination on your gap year.
It has cultural and transport connections to both India and China, and Malay culture reflects this eclectic melting pot of society. Aside from the ease of transport and incredible people, it has natural beauty and modern cities to explore, and all at a relatively cheap price.
6. Vietnam
If you're looking for a slightly risky experience, with a little more grit in your adventure, Vietnam may be for you. A little wilder than Thailand with less ease of transport, it still offers an incredible adventure and rewarding sites, experiences and culture to explore.
It's also a great destination to combine with others in South East Asia - many people do Vietnam, Cambodia, Laos and Thailand together. There are numerous cheap hostels for backpackers, and while the travel between them can get a little rough, it's very cheap and other backpackers are always on hand to help you navigate. It's all part of the experience!
7. Continental Europe
Traveling around Europe is great for new travelers who feel nervous about going further afield. With a Eurorail pass, you can travel the continent and hit multiple countries by rail. The language barrier isn't that high, as many people on the continent speak English as a second language. Also, you won't have to worry about exchange rates since the single currency covers that.
There's a huge amount to see and do - from the Eiffel tower in Paris to the leaning tower of Pisa in Italy. There are also a range of price options - you can go on the cheap at hostels and shopping at local supermarkets, or splash out and stay in the height of luxury. The choice is yours.
For now, you won't need a visa to go Eurorailing in Europe - though this could change in the future in the wake of Brexit - we'll have to wait and see for now. You can easily use the Eurorail website as a hub of information and to purchase your interrailing tickets in advance.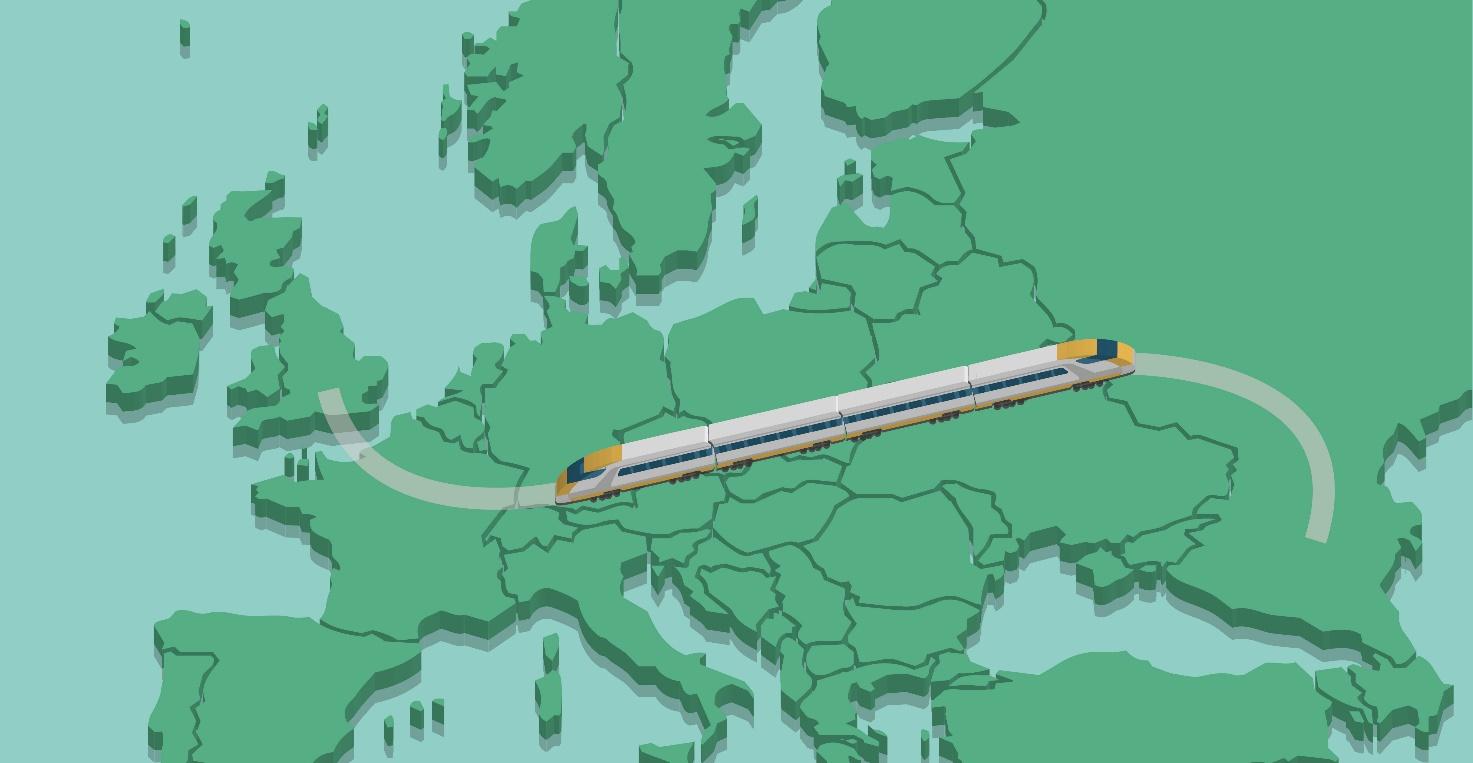 8. Tanzania
Tanzania is ideal if you're looking for a combination of an exotic destination and an opportunity to volunteer while you travel.
There are a range of projects and communities to get involved in. You can teach English as a foreign language, or get involved in building community centres and schools.
When you're not busy saving the world, you can explore the incredible wildlife the country has to offer - from taking breathtaking safaris to treks up the incredible Mount Kilimanjaro.
9. India
India has more than you could possibly cover in one year - from the mountainous peaks of the Himalayas to the nightlife and balmy atmosphere of Goa, there's something for everyone in this incredible country.
The natural landscape is worth the trip alone, but add in the variety of cultures, cuisines and ancient history, and you're in for the adventure of a life time.
India is cheap, too, and your money goes a long way in terms of accommodation, travel and day to day expenses. As a Commonwealth country, it's also relatively easy to travel to in terms of Visas and customs.
10. Japan
Japan has a reputation for being expensive, but with the explosion of opportunities for gap year jobs teaching English, it has become a viable option for gap year travelers. TEFL qualifications help but are not essential, and it's a once in a lifetime chance to visit a country full of wonders, that most people don't think to explore.
It has a very low crime late, and a wealth of authentic culture and experiences to explore - not to mention stunning landscapes, history and architecture that will blow you away. Put it on your list.
Well, that's all the fun stuff covered. But there's a whole lot more to think about, particularly if you're taking the entire year out. Take a further look at our gap year tips and backpacker guide, which will talk through daily living costs, accommodation costs, insurance packages, local travel and more.