Winter Activity Breaks and Top Tips for Winter Fun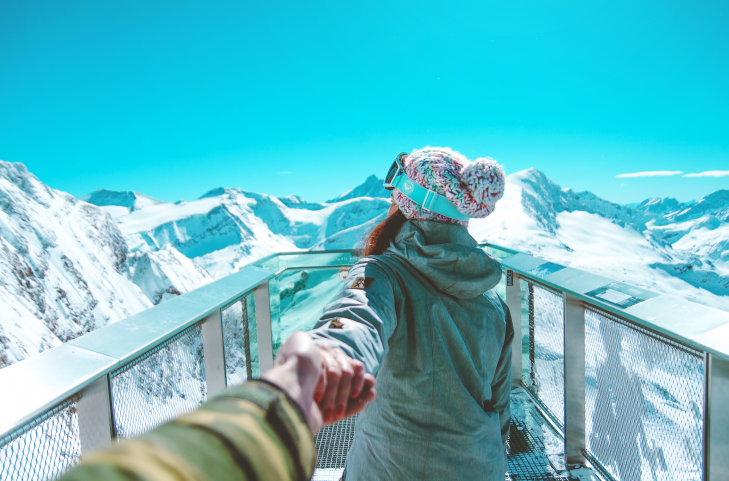 Winter activity breaks are available for almost all budgets and any group dynamic, whether you're traveling as a couple, a group or a family, there's something for everyone on the slopes in the 2019/20 season.
Activity holidays are an amazing way to relax, destress and enjoy Mother Nature's most glorious work. And we can promise you that you won't be thinking about spreadsheets or those pesky monthly targets while you're full of adrenaline, good food and all the warm fuzzy feelings that a good holiday never fails to provide.
Top tips for winter fun:
1. Dress for the season…
It's always cold in winter, right? Well yes, but if you're travelling in late winter/spring you might not need quite as much protection. Layers are your friend. You'll also need high-factor sunscreen. Lots of it.
Don't forget clothes for off the slopes too, you won't want to dine in your salopettes!
2. Ski/Snowboard lessons…
We're saying do this before you go. One or two lessons on UK dry slopes can make all the difference, especially if you're travelling with children. The confidence to be able to stand upright and stop when you want will make your first day a much smoother one.
3. Hats vs Helmets…
Helmets are almost always compulsory for all children under 14 in European resorts. While not compulsory for adults, we'd recommend you wear them. A bobble hat might make a fashion statement, but it won't prevent injury!
4. Do your research…
Check out what your chosen resort does and doesn't offer – cold weather clothing hire, boots, snowmobiles? If you're travelling with children, do they have a kid's club or creche? It's good to know before you go.
5. Make sure you're covered…
Winter sports often need specialist insurance, so it's important that you understand what cover you'll need for you and your loved ones. Direct Travel offer winter sports insurance from a panel of insurers, meaning we've got products to suit everyone. Click here for a quote.
Don't ski? Don't worry!
While lots of winter activity holidays focus on skiing and snowboarding, there's lots to do off the slopes too…
Feeling adventurous? Try dog sledding, these beautiful animals are so well trained that all you need to worry about is holding on and enjoying the spectacular views.
If you fancy something different, snowmobile safari might be for you. Safari trips allow you to go further afield to enjoy the pristine mountainsides or magical forests that these beautiful resorts have to offer.
For those energetic amongst you: Give Snow Shoeing a go, this snowy version of a guided hike is available at many resorts. You'll benefit from your guides knowledge of the local trails, as well the chance to ask questions about the resident flora and fauna.
Relax and unwind: Find yourself a mountain top café and settle down with a good book – just picture the scene: cosy room, roaring fire, stunning views and a creamy hot chocolate (with or without the schnapps) – bliss!
If you'd like something a little more indulgent, many resorts in the Alps have thermal spas for you to while away the hours in or you could treat yourself to a massage – you're on holiday after all…
Get in touch with Direct Travel's specialist team to discuss more about what coverage you will need for your next trip away. Call us on 0330 880 3600. Open 8:30am-6pm on Mon to Fri, 8:30am-4pm on Sat. Closed Sunday. .
Get a quote or call us to discuss more about what coverage you will need for your next trip away. Call us on 0330 880 3600. Open 8:30am-6pm on Mon to Fri, 8:30am-4pm on Sat. Closed Sunday. .