November is a much neglected month when it comes to travel. Sandwiched between two peak times and with the Christmas season approaching it can be forgotten. But the truth is with the right location it can be a Goldilocks scenario- perfectly in the middle. Here are a few places that shine in November. Don't worry- you can be back in time for Christmas.
Peru
Early November is a great time to visit Peru. It misses the crowds from its September rush but slips in just before the wet season comes in to rain on the parade, retaining the typical warm climate you'd expect. Consider visiting Puno, the folklore capital of the country where ancient historical traditions are still alive. If you get in very early, the 1st and 2nd of November is Día de Todos los Santos and Día de los Difuntos, both festivals celebrating their ancestors lives. And in Puno, this mingles with the anniversary of the historic city's founding, with festivals and street dancing, a fantastic way to experience the culture of Peru in all its glory.
Puno is also right beside the world famous lake Titicaca, a titillating location known as the world's highest navigable lake. If you're inclined, you can visit the Titicaca National Reserve and experience the unique natural wonder, with many species of flora and fauna found nowhere else in the world. Or visit the Uru people who live on the lake itself, using masterfully woven floating islands as their homes. In December they'll be soaked but in November you can go for broke.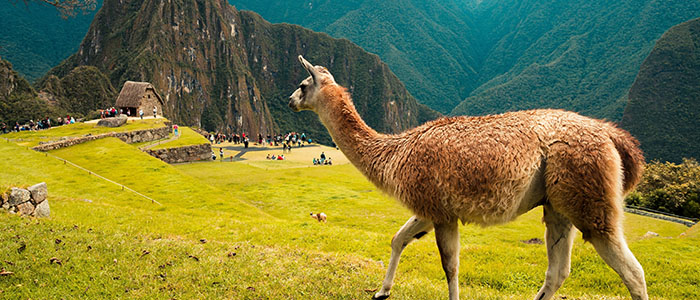 Yukon
If heat is not your thing but you don't feel like wading through snow either, you can always visit Yukon. The westernmost Canadian territory, winter has already been going on for a while by November. However deep snowfall is rare until later in the year, making a winter wonderland marked with the beauty of the season but little of the inconvenience. As a plus, you miss the masses skipping in for skiing and sledding. On the other hand it's the prime time of the year and location to spot the legendary aurora borealis- the lack of light pollution and clear weather makes it ideal. There are lots of great places to watch the sky come to life with the northern lights and no place better than the hot pools where you can steam in style.
Both natural hot springs and artificial hot pools are available- they supposedly possess rejuvenating powers to improve health and skin, but definitely have extreme powers of relaxation. For those who are particularly brave or imaginative, try participating in the frozen hair competitions held there- giving a whole new meaning to frosted tips. If a more active holiday is your thing, the Yukon Wildlife Reserve offers tours both on bus or self-guided through the wilderness. The reserve closes when temperatures drop too low- unlikely in November, making it an experience often missed by the winter sports crowd.
Venice
One of the most common complaints about Italy's city on the water is that it can be dreadfully humid. Around November time, the humidity is at a low point without taking the temperature down with it- making travelling around a city with no cars or busses much more palatable. Another issue November avoids are the throngs of Christmas tourists, allowing a savvy traveller to get the most of the city without having to deal with large crowds. None of the traditional venetian attractions are closed even during his quiet period and when visiting them you're almost certain to cross the icon bridge, the Ponte di Rialto. Always packed with tourist appealing shopping opportunities, it is also often packed with said tourists- less so in the quiet month of November.
Another thing unique to Venice made all the better in November are the acqua alta, or high waters, when the canals spread up into the streets and special walkways are raised. In November, these are minor and more of a chance to experience an aspect of Venice life than a major inconvenience as they can be later in the year- you'll want to bring your wellies to Venice one way or another anyway, so might as well get the chance to enjoy them.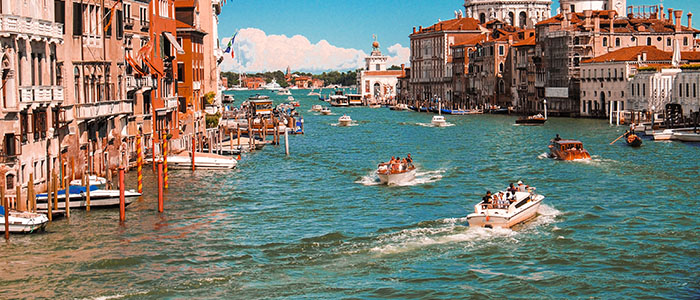 Bakewell, Derbyshire
For those of you who aren't eager to leave the UK in that time of year, there's good news- you don't have to. You could always make your way to Bakewell in Derbyshire for as long weekend. A month before Christmas lands, on the 24th and 25th of November they offer a large Christmas market, perfect for collecting new decorations, seasonal treats or gifts to take back home. The town really gets into the Christmas spirit and your eyes will light up when they switch on their Christmas lights on the 24th. As befits the town that gives its name to the Bakewell pudding, you'll find no end of places to eat, drink and be merry- 3 places lay claim to the original recipe, so perhaps you can try them all and declare which is best.
If you're one of those who resent the way Christmas seems to creep earlier every year, Bakewell can still provide a fine getaway in early November too- you can visit Chatsworth House, a famous stately manor and home to Duke of Devonshire, which has represented the homes of Pride & Prejudice's Mr Darcy as well as been the location of scenes from The Crown and Peaky Blinders. Of course, the historic building has more to offer than popular culture. Until 9th of November this year, the fabulous garden is displaying a mixture of classic and contemporary sculpture. If high culture isn't your scene, go rural with the farmyard and playground- the chance to meet all sorts of cuddly critters up close and have a hand in how they're cared for is sure to be a hit with kids.
New York
When it comes to November in America, Thanksgiving is king. When it comes to thanksgiving, New York is emperor. Maybe that's why they call in the Empire State. Of all the parades in the world, Macy's Thanksgiving Parade reigns supreme. The enormous spectacle is a sight to behold, featuring gigantic balloons of all sorts of famous characters and floats, some of which are several stories high. They march for 2.5 miles of fun! A tradition of almost 90 years, each one attempts to top the last. There's something for everyone with appearance of childhood heroes from Disney for children (of all ages) and more thoughtful, artistic pieces meant to invoke feelings of the season.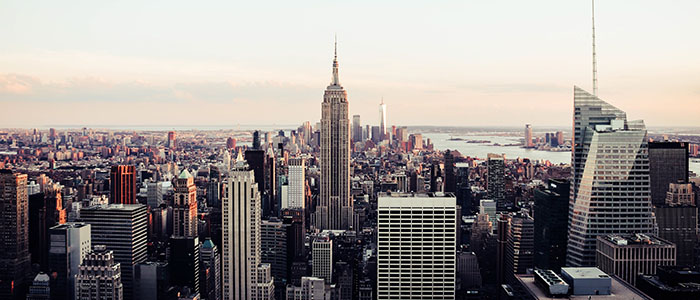 Literally more than a million people flock to see it in person each year- that many people can't be wrong. But if all that movement isn't catches your fancy, Thanksgiving is also the time for eating until you can't move and New York's reputation for fantastic and diverse food means its Thanksgiving food tours are quite the treat, combining tradition and innovation to assure you'll be content with old favourites and new tastes no matter how well traveled your taste buds are. Of course, all the Thanksgiving feasting and fun is reserved for later in the month. If they're not your thing, early November is the Big Apple Film Festival. Dedicated to showcasing and celebrating the work of New York's independent filmmakers, as well as specially selected entries from around the world, it's a great way to get a slice of New York culture.
And there you have it- neglected November need be ignored no longer.