Romantic Valentine Breaks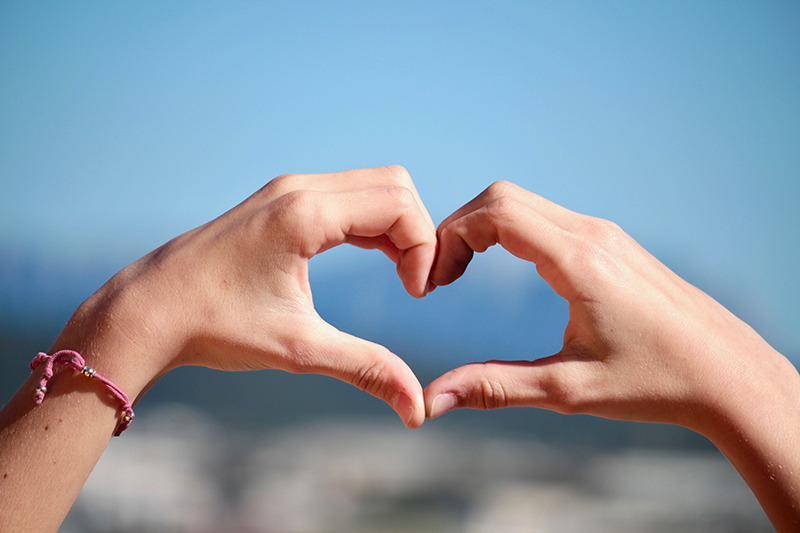 Why not jet away from the cold dreary February gloom, with a valentine break with your loved one this year? It's the perfect excuse for a holiday or even a little weekend break. If you're keen to avoid the usual hotspots like Paris or Venice, take a look at our Direct Travel Guide to Romantic Breaks.
Camogli, Italy
We start our Valentine adventures in Italy, where Saint Valentine is said to have been born. But rather than Rome or Florence, we're visiting Liguria in north-west Italy, which is famous for its Valentine's celebrations.
In the week leading up to St. Valentine's day in Camogli, you'll find events all over the town including the Valentine's Market where you'll find all manner of love related gifts, trinkets and jewellery and of course lots of food – sweets, cakes and chocolates galore! Most local restaurants have a special valentine's menu for around €60 - €120 per person, menus often include a bottle of sparkling wine for you to enjoy too – Bon Appetito!
Average February Temp: 11 degrees
Malaga, Spain
Malaga is often undersold as just a summer beach destination, but its city is full of Spanish culture, art and wonderful food, and it's close enough for a short break this Valentine's day.
The city of Malaga has a rich and diverse culture, which is a fairly unique mix of Moorish and Spanish influence – this is reflected in the local food culture which has a distinctly north African feel. If you're looking for a special treat, book a session at the Hammam Al Andalus thermal baths. This heavenly spa is worth a trip for the architecture alone, but you won't want to miss the calming and peaceful atmosphere of the steam rooms and natural spa's and if you're feeling flush, maybe even a massage.
Average February Temp: 18 degrees
Tenerife, Canary Islands
The Canaries are bit of a trek for a weekend, but it's worth the 4 and a bit hour flight to soak up a bit of warm winter sun.
The Canary Islands are located around 100 miles off the coast of Morocco, so even in February average temperatures are in the low twenties and you'll get around 11 hours of vitamin D saturated sunshine per day – which might take you a week to get in the UK in February!
Tenerife has wonderful lunar landscapes along with a mixture of black and golden beaches and a huge variety of water sports for you to share with your loved one this Valentine's day. You can take a trip to the Teide National Park for one of the most awe-inspiring views of the stars in Europe, or if you get the chance, book tickets to Siam Water Park. This attraction has everything from adrenaline inducing waterslides and a nifty little floating market, to wonderfully romantic views from the Balinese beds – to be enjoyed with a glass or two of champagne.
Average February Temp: 20 degrees
Reykjavik, Iceland
Valentine's day isn't celebrated in Iceland, but that's not to say that there isn't romance in the air. Iceland is a lover's dream destination – big beds and warm blankets, cosy fires and a geothermal beach – what's not to love?!
If you're looking to see the Northern Lights, February is a great month to catch a glimpse of them especially if you travel just outside of Reykjavik itself. There are tours available that can take you to the best spots, one of which is the Secret Lagoon, which granted it isn't all that secret, but in the winter it's certainly a magical place to see the lights while lounging in a hot thermal spa that boasts a temperature of 38-40 degrees all year round – of course it's a bit cooler than that once you get out of the water…
Average February Temp: 3 degrees
Wherever you choose to go, make sure that you and your loved ones are covered by an insurance policy that's right for you. Direct Travel can offer insurance for a range of activities, including winter sports, and we specialise in medical travel insurance, so chances are we've got a policy to suit you. Get a quote today to find out!